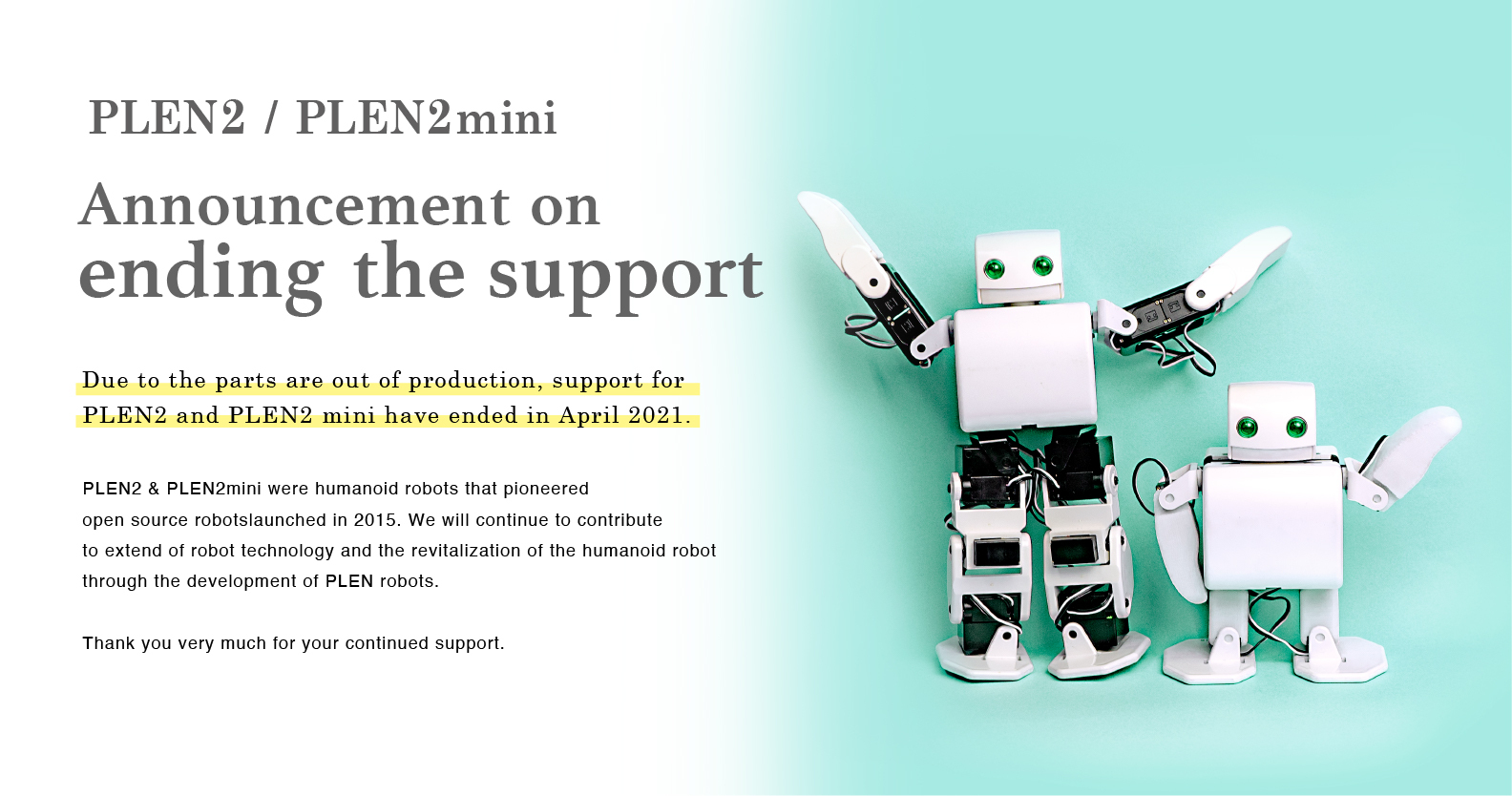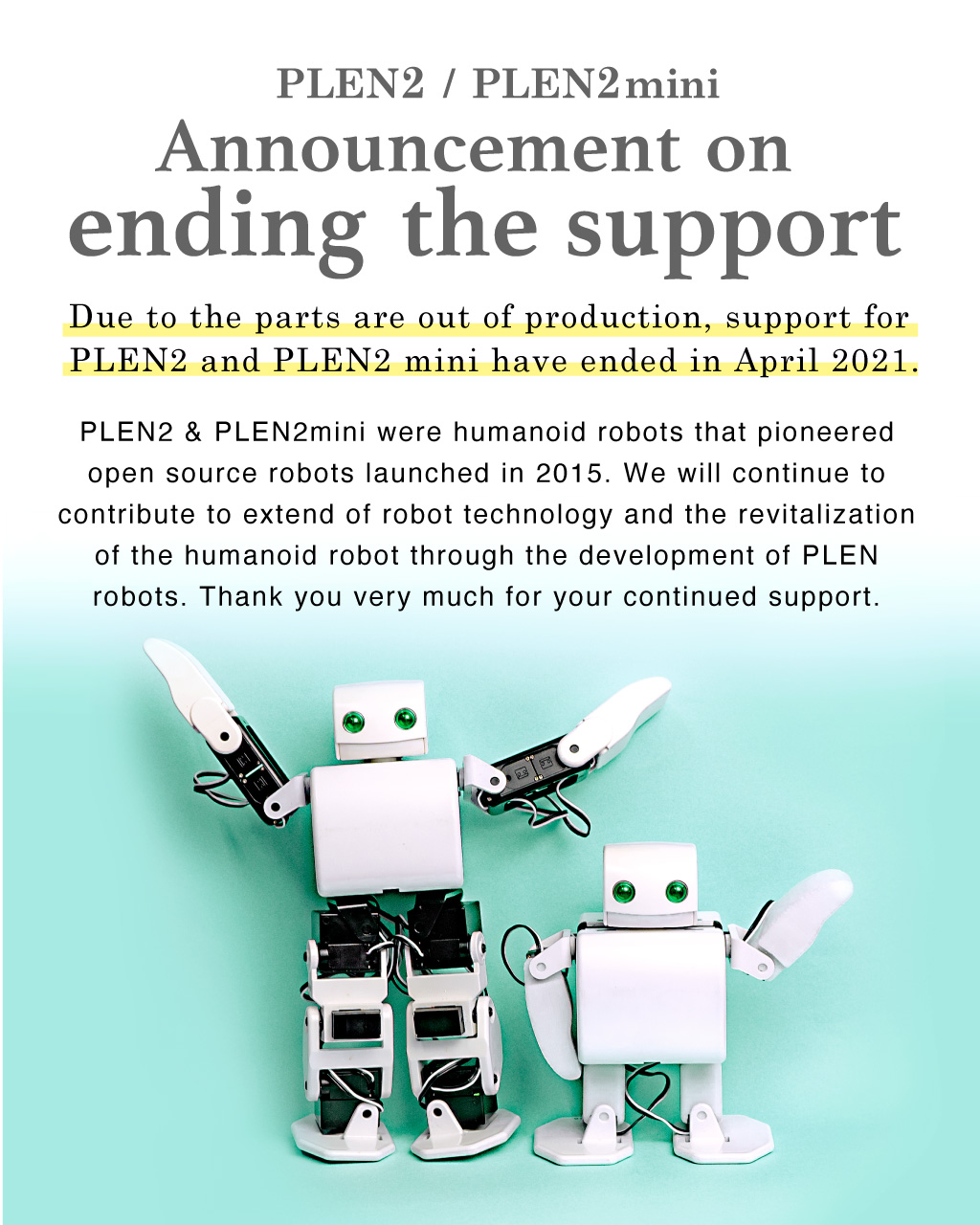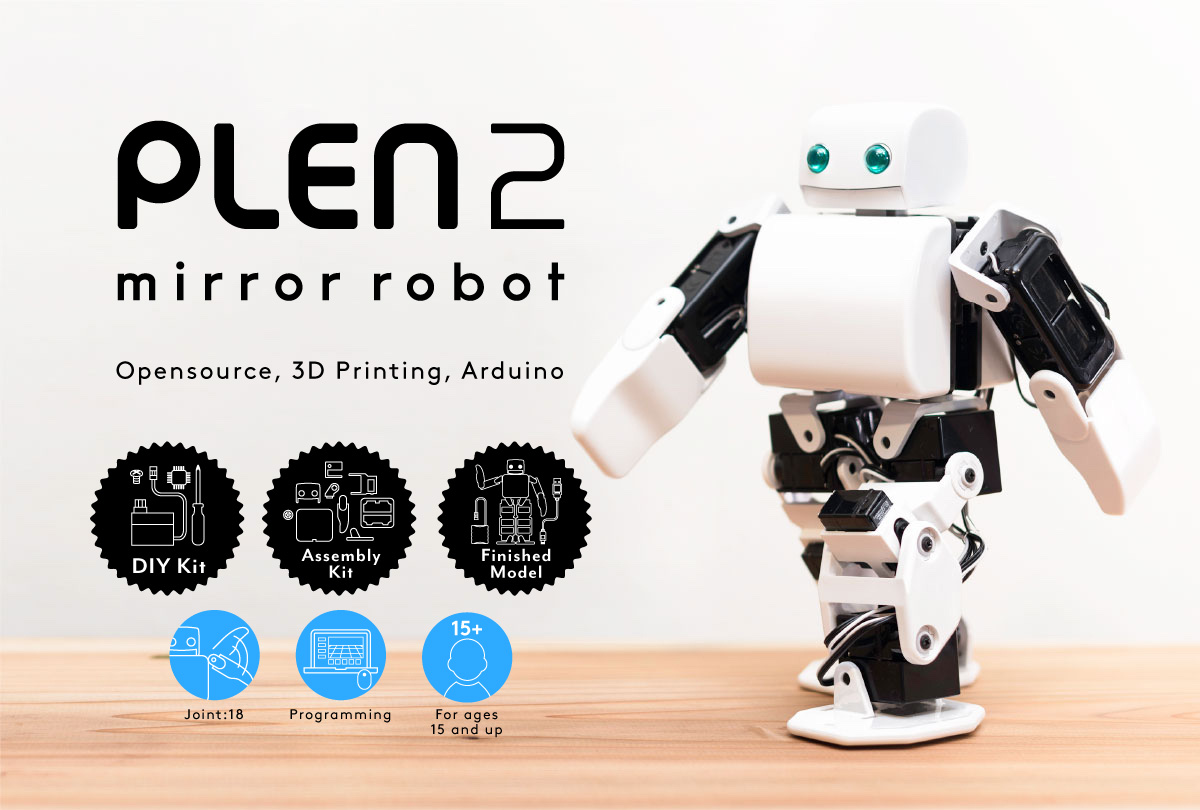 PLEN2 is the world's first printable & open source humanoid robot.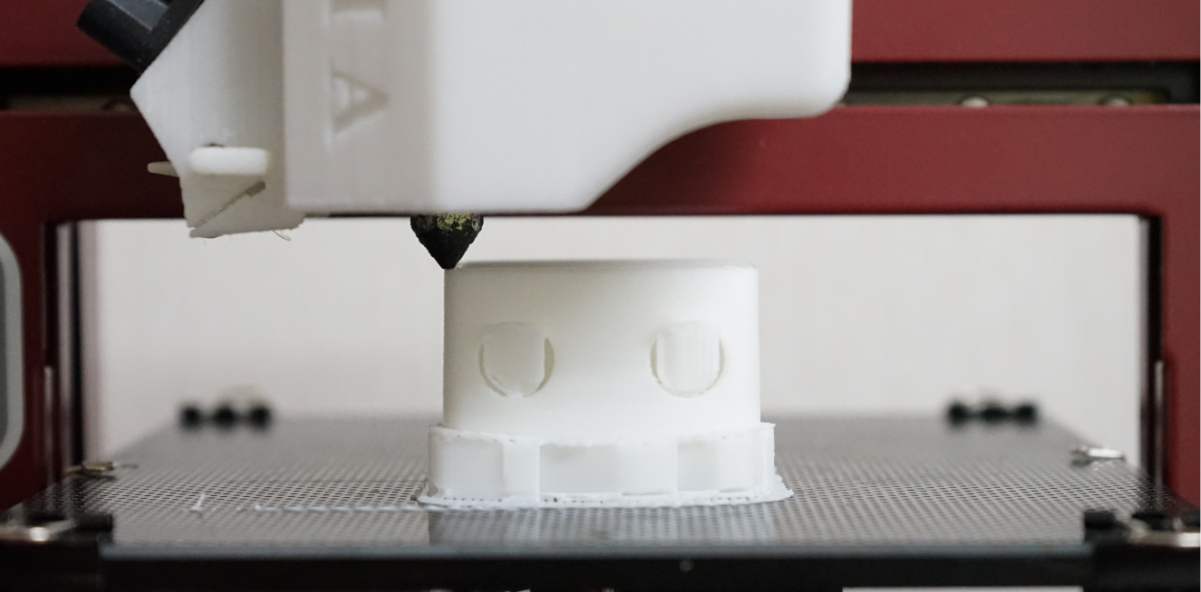 PLEN2 is a robot kit consisting control boards, servomotors and accessories that you can put together yourself.
You do not need any technical knowledge or special tools – all you need to build this robot is a screwdriver.
When you complete it, PLEN2 is about 20[cm] tall and weighs about 450[g] with 18 joints and that you can completely control.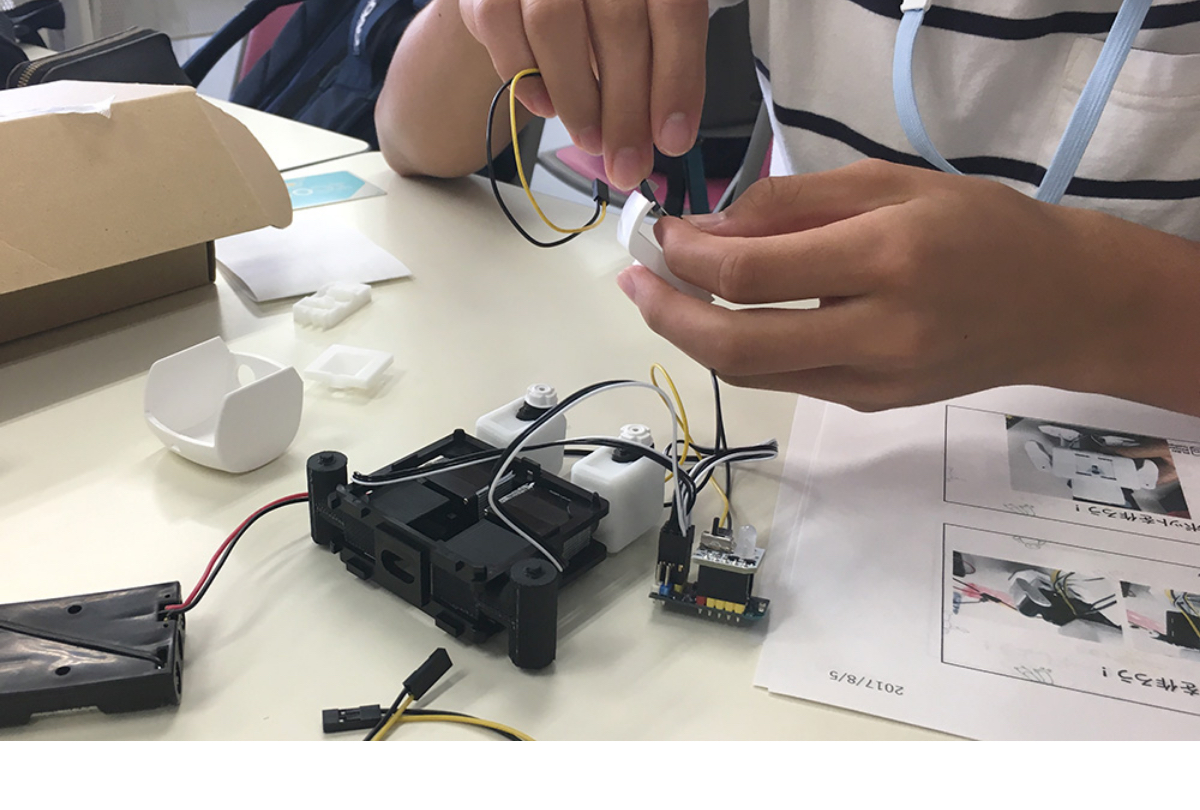 Children can enjoy the pleasure of creating while learning the structure of a robot,
For students and society, programming, machine control, electronic circuits,
We even teach about basic programming, machine control, electronic circuits, and their connection to society
After building your robot, we create various competitions and play games with your robot.
When you become a more advanced, you can send and receive images,
You will be able to pick up small objects and learn how to use robotics in many different ways.
PLEN is a small sized bipedal walking robot
---
The robot has 18 freely movable joints and servomotor in order to create a wide range of action and stable movements. Since it's small, PLEN can balance well and accomplish basic movements such as walking and getting up. It can also do intricate movements like roller skating and skateboarding!
PLEN is a wireless
---
You can control via bluetooth through your PC and Smartphones.
Applications available for android "Scenography" and
app for iOS "PLEN Connect" with intuitive UI.
PLEN is a friendly robot
---
PLEN was named from the word plain. The name indicates a "simply shaped robot" that everyone can imagines. PLEN was designed by pursuing a simple appearance and simple functionality.
The main components of the robot are provided free of charge.
Anyone can customize the data and create original original parts using 3D printers.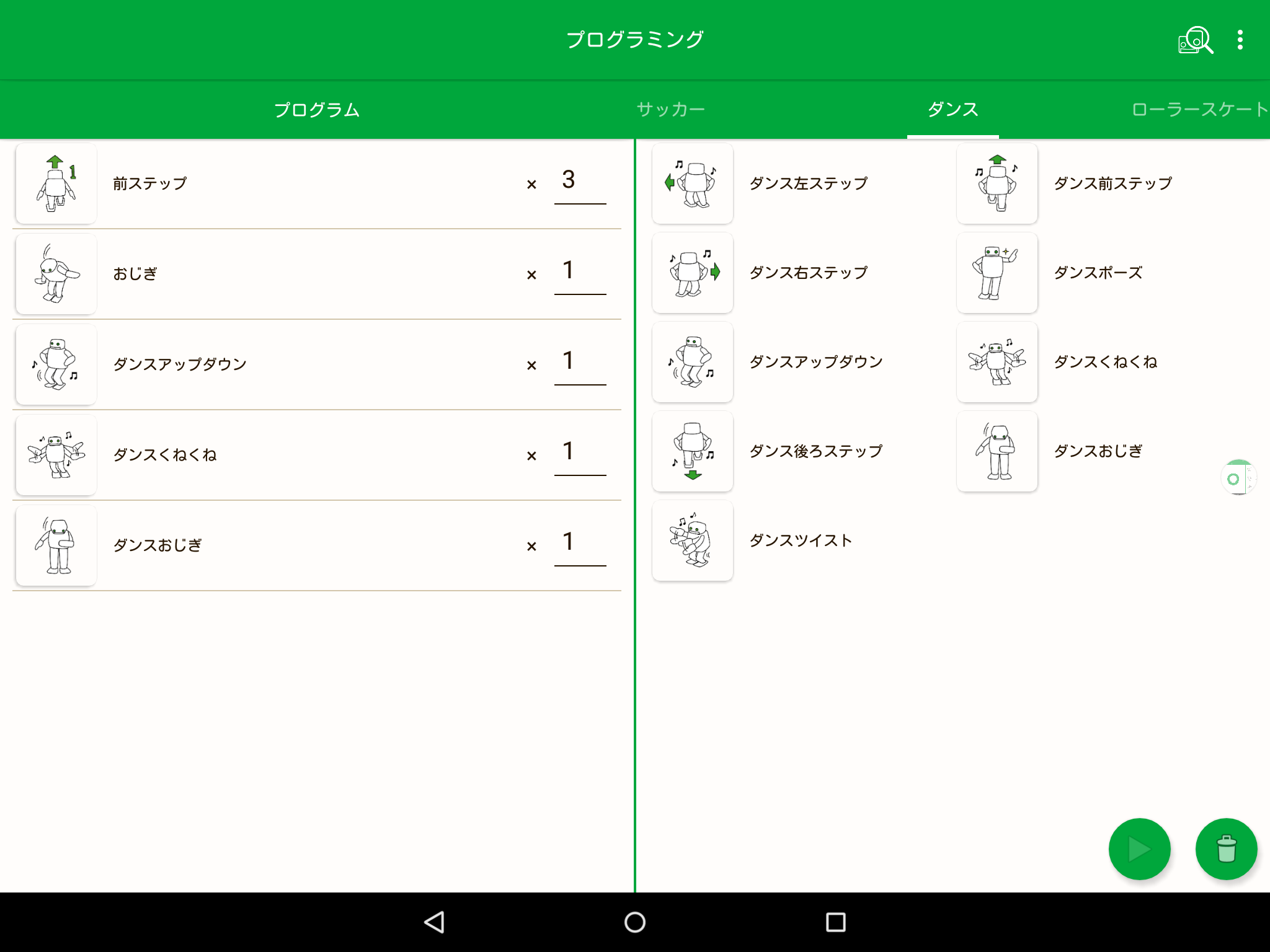 PLEN Connect (Programming Mode)
In addition to controlling PLEN, This is a programming tool for PLEN series robot using visual language.
It helps people learn about creativity thinking, structuring logics, or programming.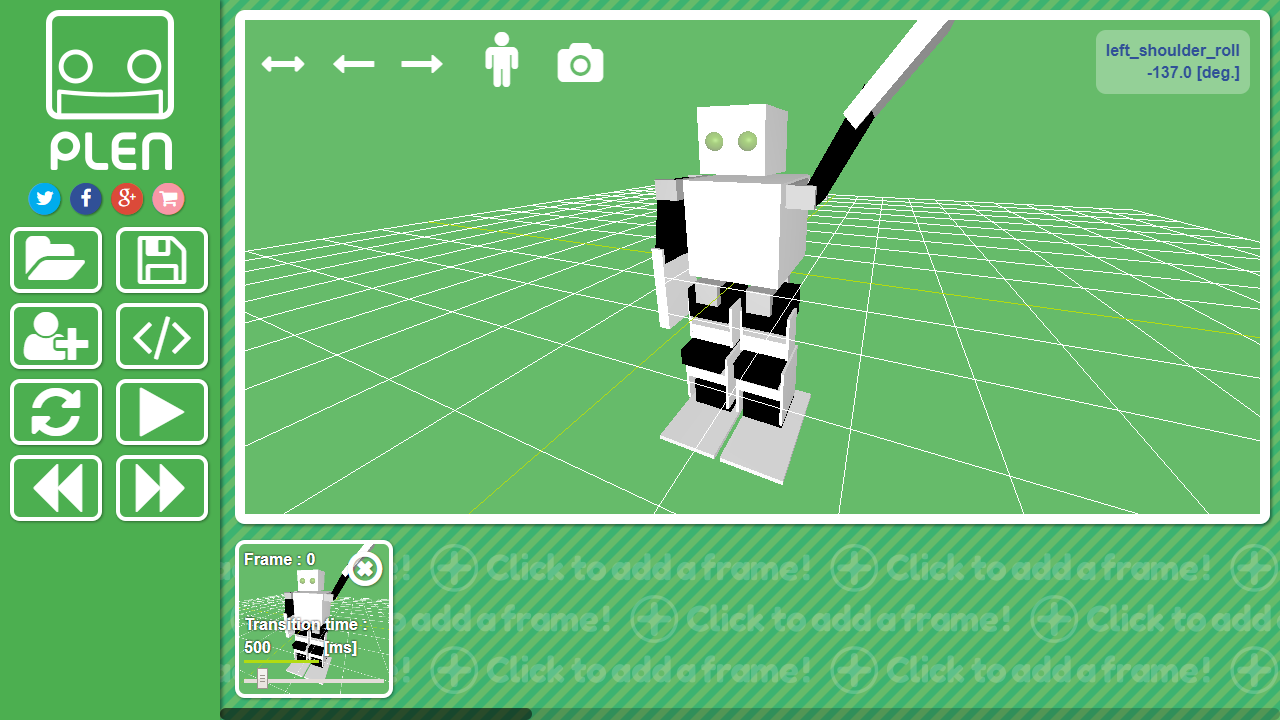 Motion Editor
It is software that connects PLEN to a personal computer, creates and operates basic settings, actions. You can create various poses by moving each servomotor, and you can create a series of actions such as walking and running by combining the poses.
You can also call the built-in motion from the beginning and move PLEN.
Programing Language (Int.) ー
Degrees of Freedom (Joints) ー
NiMH 6.0V 750mAh (AAA x5)
NiMH 6.0V 750mAh (AAA x5)